A little bit of background information about myself.
About
My name is Lisa and I started my pet care business following voluntary redundancy after working 28 years for an educational charity.
My love and experience of animals started at an early age. When I was a little girl my parents bred and showed dogs. My mum now owns and runs a local boarding cattery.
My first pet was a guinea pig, called Ruben. I later was given a black dwarf rabbit called Blackberry. I also had a cockertiel called Tangi.
At twelve years old, I owned my first horse, Saffron; an Anglo-Arab whom I showed both in hand and under saddle.
I later bought an unbroken 8-year old delinquent Arabian, Mishari, who I broke in myself. Shari was a bit of a challenge to start with, but turned out to be the most versatile little horse you could wish for. Shari and I had 25 fun-filled years together.
I now share my life with a lovely sociable and handsome Lurcher called Caesar, four very spoilt and demanding cats, an elderly ex-battery chicken and a very beautiful retired Arabian horse, called Selene.
Being made redundant has given me the opportunity to fulfil my lifelong ambition putting my knowledge, experience and caring nature to good use, offering a pet care service that I am absolutely passionate about and spending valuable time with my own pets.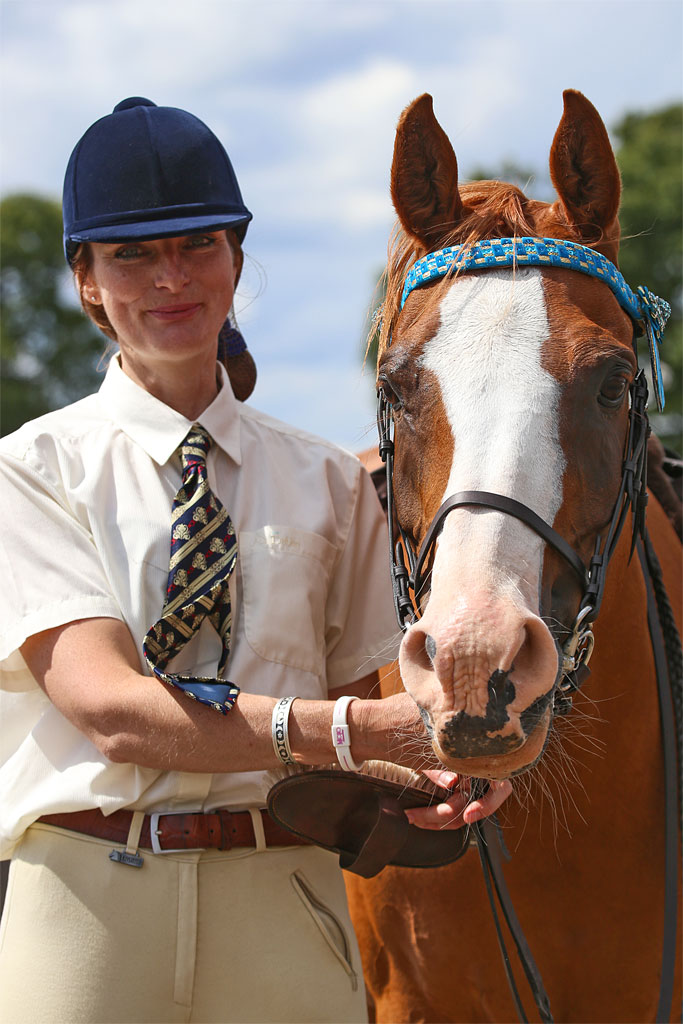 Selene and her proud Mum!